A modern take
on the delight
of anticipation.
I led the new global art direction of Godiva, a luxury chocolate brand.
The launch focuses on attaching a narrative and attitude to the brand. A big step forward for Godiva.

Along with 5 online films, social content and in-store ads, I've created guidelines for internal design teams and markets worldwide.
Two new films and KVs are scheduled to come out for Christmas 2019 and Valentines Day 2020.
Creative Director:
Ruth Boulter
Creatives:
Helena Pelsmaekers
& Ben Conway
Director/Photographer:
Vicky Lawton

The films tell a modernised version of Godiva's origin story: Pierre Draps, a young man in
Belgium, learned how to make his now famous truffles simply to delight his wife, who adored
chocolate more than anything else.
The great Vicky Lawton and her team brought to life a modern, fresh and delicious world
that steps away from the codes of your typical chocolate ad.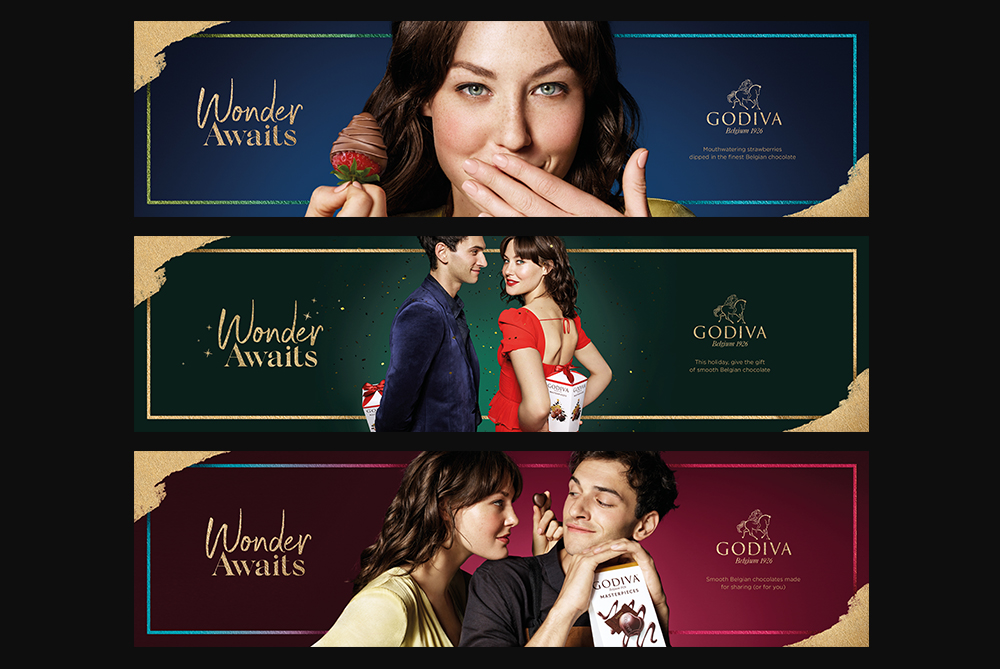 More Wonder Awaits soon!